Warriors
Tae Kwon Do
Hiawatha's for youth is built on the solid principles of our tenets: Honor, Courtesy, Integrity, Perseverance, Self-Control, Courage, Community, Strength, Humility and Knowledge. Classes cover all aspects of the martial arts – Tae Kwon Do, Hapkido, Boxing, Brazilian Jujitsu (striking & grappling). Required 2-3 times per week
Hiawatha's Martial Arts & Fitness Warriors Program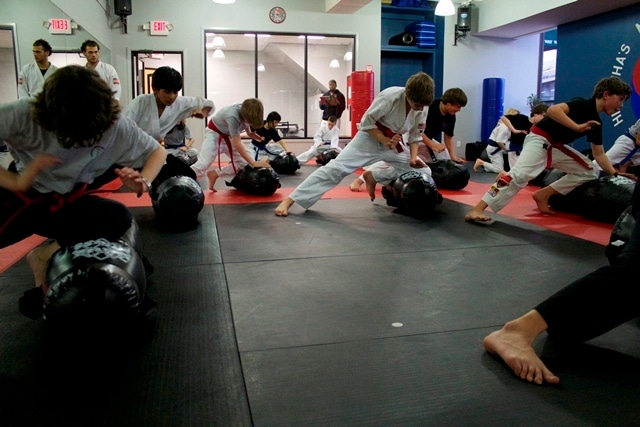 Confidence Building/Good Example
Hiawatha's Martial Arts & Fitness is dedicated to empowering you with the confidence and self-esteem needed to succeed in everyday life. Martial Arts can bring out the positive qualities that have always been a part of you, whether that is inner calm, positive mental attitude, patience, or self-discipline. Martial Arts will help you overcome fear, anger, and self-doubt, and leave you feeling confident in any situation.
Self Defense
Martial Arts at Hiawatha's Martial Arts & Fitness is also a great atmosphere to be in where you can succeed, gain self-esteem, and learn to never give up. We give you the skills you need to feel confident in your ability to defend yourself against any threat. We practice and practice to ensure that your muscles and body remember how to defend and counter any aggressor.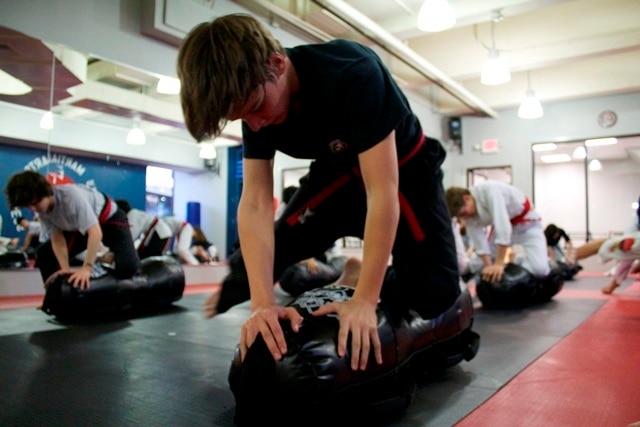 Fitness
One of the main benefits of Martial Arts is improving your strength and balance. Martial Arts consists of punching and kicking, which helps practitioners strengthen both upper and lower body muscles. Martial Arts utilizes your core strength while working on your flexibility and power. Martial Arts can also help greatly improve coordination and endurance.
Try a Free Class Today!