About
Hiawath's Martial Arts & Fitness
At Hiawatha's Martial Arts & Fitness we are a family, and our school is bound to become our students' second home. We are a judgment-free zone, where mistakes are viewed as growth opportunities and your instructors and fellow students are your #1 supporters. You'll learn a lot of impressive skills and gain many new abilities at Hiawath's Martial Arts & Fitness, but the most important thing you'll acquire during your time here? Our community.
Philosophy of our Teaching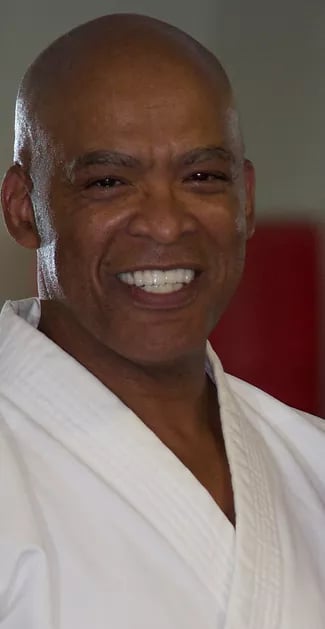 Our Philosophy is simple – Discipline. Results. Achievement. Confidence. Success!​
Hand-picked by Kwan Jung Niem Hiawatha himself, every instructor must complete years of rigorous training prior to becoming a Sabum Niem (Senior Instructor). To preserve the school's high ideals, they must continually train to stay current on the latest and most effective self-defense techniques and instructional methods as well as nutritional and exercise physiology regimes. We expect the most quality from our instructors and in turn, you can expect unequaled Martial Arts instruction.
Regimented and Fun Dojang environment hold student's attention and improve their ability to learn. Learning helps to build a strong foundation of self-confidence, accomplishment, focus and discipline.
Developing self-confidence will teach children to respect themselves and, most importantly to respect others. It will give them focus, dedication, motivation, and a non-quitting spirit. These traits, learned by training and working hard, not only will help students in the Dojang, but will give them the confidence to know they can be successful at anything they put their mind to. Martial Arts is especially helpful with school work.
Discipline. Results. Achievement. Confidence. Success!
​Each of these virtues cannot be achieved without the other. Success depends upon the eagerness to be disciplined enough to see results, to achieve your goals and to become self-confident as a result of accomplishing your first goal… TO SUCCEED!
Be Your Best
From beginners to Black Belts, we train our students to achieve their best. As a student, you're looked upon as an individual and will never be compared to someone else. No prior experience is necessary. All you need is the right attitude and a desire to do your best, the rest is up to us. Your Success begins with the willingness to try!
Begin Your Journey
Making the first step easy, we offer an introductory class. You will experience, first-hand, the excitement and challenge of our school. Through this lesson you will have the opportunity to not only meet one-on-one with Kwan Jung Niem Hiawatha, but to see the advantages of how martial arts will change your life physically and mentally, and the inclusiveness fostered within the Academy.